Uspa Hygea
Hygea is the Goddess of health, cleanliness and hygiene.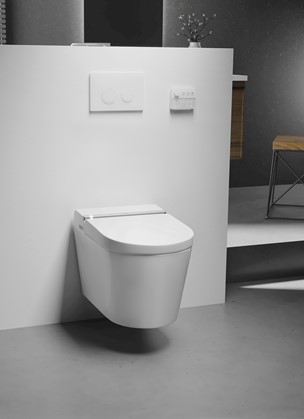 Uspa has developed a new system composed by 5 elements: the toilet bowl, the docking plate, the electronic bidet, the casing that contain it and the toilet seat. 26 months of work, 7 dedicated teams, 54 people involved in the creation of what we believe is the most functional and hygienic smart toilet on the market. A simple product, revolutionary and particularry attentive to the enviromental impact.
The electronic bidet is the beating heart of Hygea. Made with the best technology and designed to meet the needs of the most demanding customers. The features have been carefully selected and optimized to provide the best possible experience.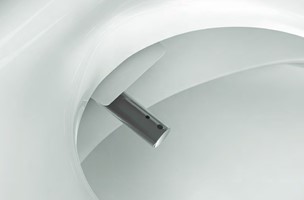 A stainless steel nozzle provides intimate hygiene, while drying is performed by a highly efficient device. The self-draining boiler and anti-limescale functions ensure more hygiene and reliability.
The shower provides greater cleaning power.
The Hygea's porcelain is of superior quality. The surface is perfectly smooth and prevents dirt and lime from sticking. This guarantees a long-lasting shine, a pleasant feel and high protection against scratches. The extreme ease of cleaning also reduces the consumption of water and cleaning agents. The toilet is also rimmless (without flushing rim).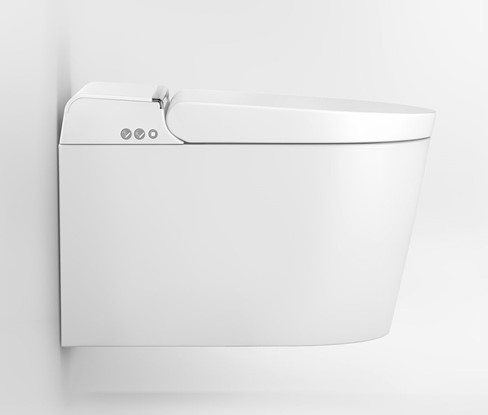 ZEROBACT®
The innovative ZEROBACT® glaze offers complete protection against bacteria. It is integrated in the enamel and heated with the sanitary ware and provides long-term and unlimited protection during use. This glaze has a certified effectiveness equal to 99.9%. ISO 22196: 2011 certification. ZEROBACT® glaze is supplied on request.