TOM Closomat+, with the standard seat.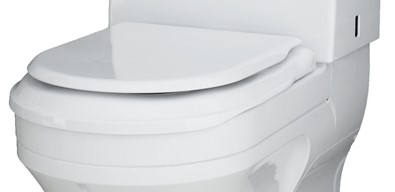 Characteristics:
More spacious than a standard toilet seat.
Provided with a pee protector.
Large seating surface gives good support and optimizes the trunk balance.
The edge of the seat clamps over the toilet bowl and therefore the seat can't slide.
Ergonomically shaped is such way that the buttock seam is open.
Seat inclines slightly backwards.