The TOM Closomat+ is ideal for combining with soft toilet seats. Below is an overview of the various options. If you would like advice, please contact us.
Characteristics all seats:
Seat made of soft material.
More spacious than a standard toilet seat.
Seat provided with stabilizing cams, which prevents sliding
Large seating surface gives good support and optimizes the trunk balance.
Due to the soft material sitting down uncontrolled is more pleasant
Suitable for people with pressure ulcers
Applied with long sitting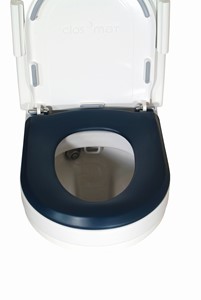 TOM Closomat+, soft seat.

Standard opening
Suited for normal and heavy stature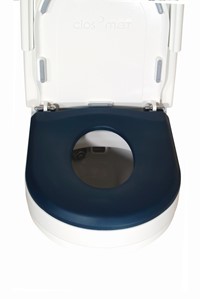 TOM Closomat+, soft seat with extra seating surface.

Characteritics:
Smaller opening
Suited for children too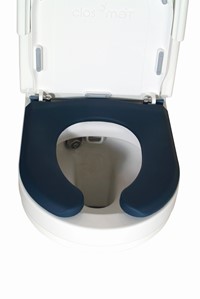 TOM Closomat+, zachte zitting "open voorzijde"
Characteritics:
Opening in front of seat for extra room to do self care
Opening in front of seat for extra room for intimate parts